Recently we were interviewed by Bill Newcott for the Saturday Evening Post. The article includes two of Ryan's photos. He is proud to have his own photography in this publication, which has been around for a long while (famously, it's the one that discovered Edgar Allen Poe). Emily is equally proud just to be mentioned on the same page as Alex Guarnaschelli. Click the link below to read it…you can see from the photo credits which ones are Ryan's. His Morel photo is not the title photo, but the second photo in the article. We are mentioned at the beginning. Read the other sections, or scroll down to where we appear again under the NORTHEAST sub-heading. That's where the second photo is (Emily is the hiker at the center, with the light blue rain jacket!).
https://www.saturdayeveningpost.com/2023/03/tis-the-season-for-morel-hunting/
And here are a couple other pics from that same day in May of 2022. As always, Emily just loves finding unusual mushrooms, even when non-edible species like the ones in the photo directly below (two polypores, of vastly different sizes).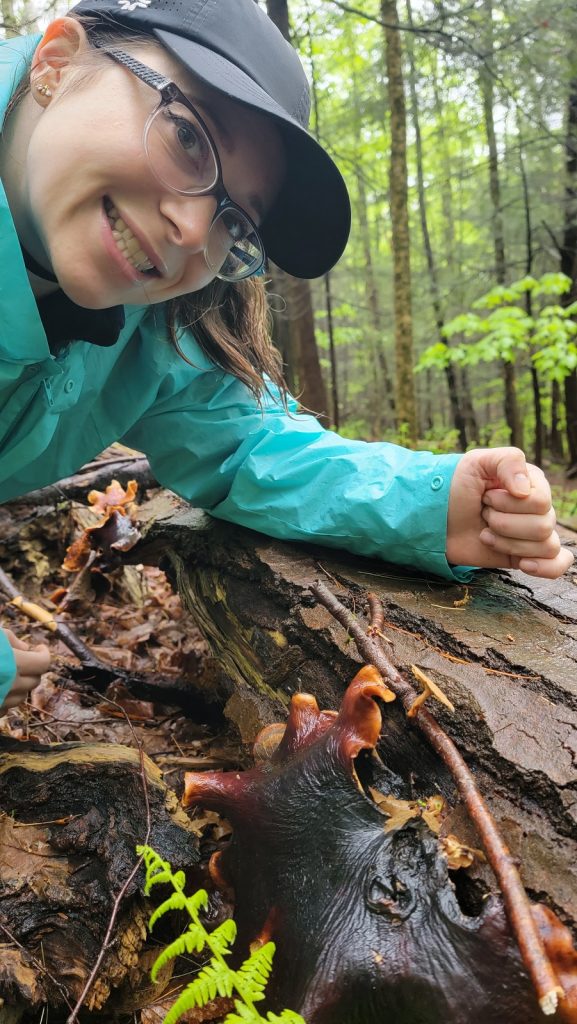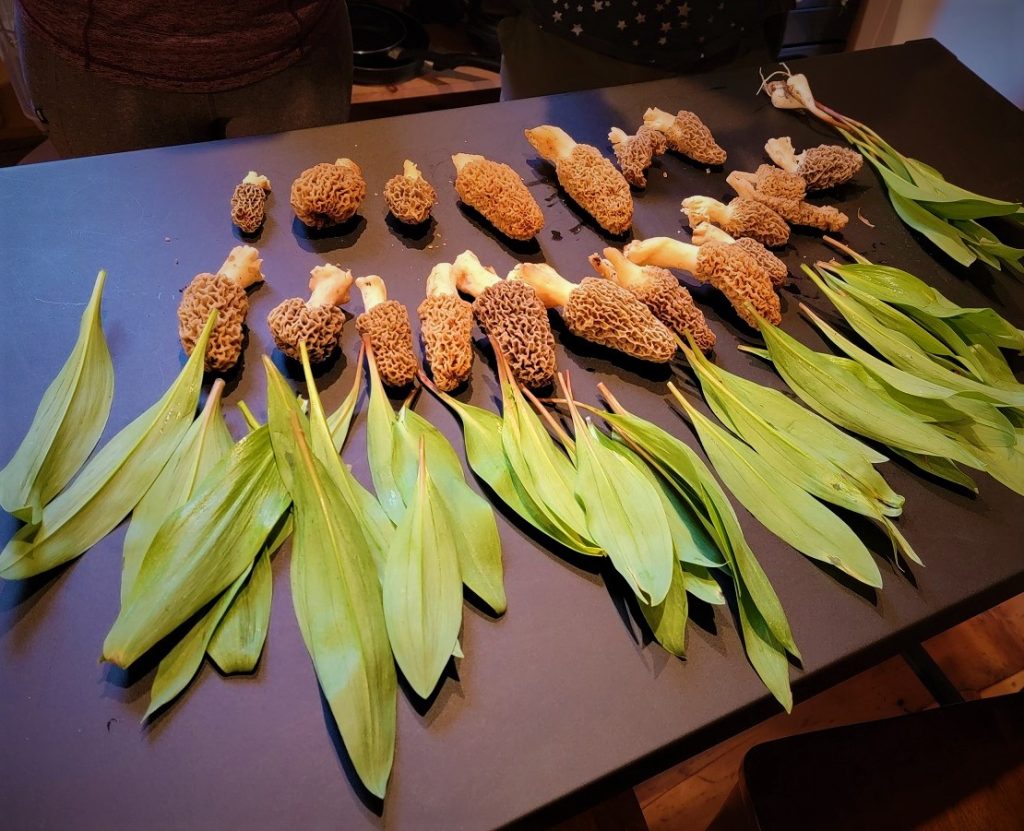 But as you can see, we did also find plenty for the kitchen. In case you are wondering, Morels are indeed worth the hype. Some people like to cook extravagant dishes with them, with little chopped Morel bits showing up here and there…but personally I think they are better off as the meat of the feast. Simply sautéed in butter, a halved Morel provides one of the most delicious bites of food on the planet. If you are interested in learning how to tell them apart from False Morels, we welcome you take a class.